How we've been keeping customers in the loop at coffeepuppy.com:
Keeping in touch with our customers is important to us and we've finally found a way that is most effective for you and us. If you've clicked the "What's new" tab on your navigation, you've seen our Beamer newsfeed where you can check all updates on upcoming events and Coffee & Puppy, offers, and news we'd like to share with you. We've found this to be a much more engaging way to communicate with current and potential customers, right within our site, rather than sending a ton of emails!
It's our alternative to newsletters which are hardly opened. Customers and potential customers can explore updates to stay on top of upcoming events without leaving our homepage. They can even leave their reactions and comments like a Facebook feed so we know what they love and what we can improve. With Beamer, you can add photos, videos, links, etc to communicate everything necessary and make our updates as visual and interesting as possible. Updates in Beamer can also be categorizes and segmented for specific user groups based on language, demographic, and past behavior on our site. So we can send users updates in English or other languages to better connect. We can also send return users updates that are more about upcoming events or new and new users offers intro messages to welcome them.
It's been a really successful addition for us: customers are 30% more likely to make a purchase if they click through an announcement on Beamer and we reach interested users with important ads 3x faster. We're able to gauge reactions from customers and site visitors to know what of our events and offers are most attractive to better align what we're doing with what customers want. Beamer collects a ton of specific user data so it's easier to make long-term decisions by looking at our Beamer analytics dashboard.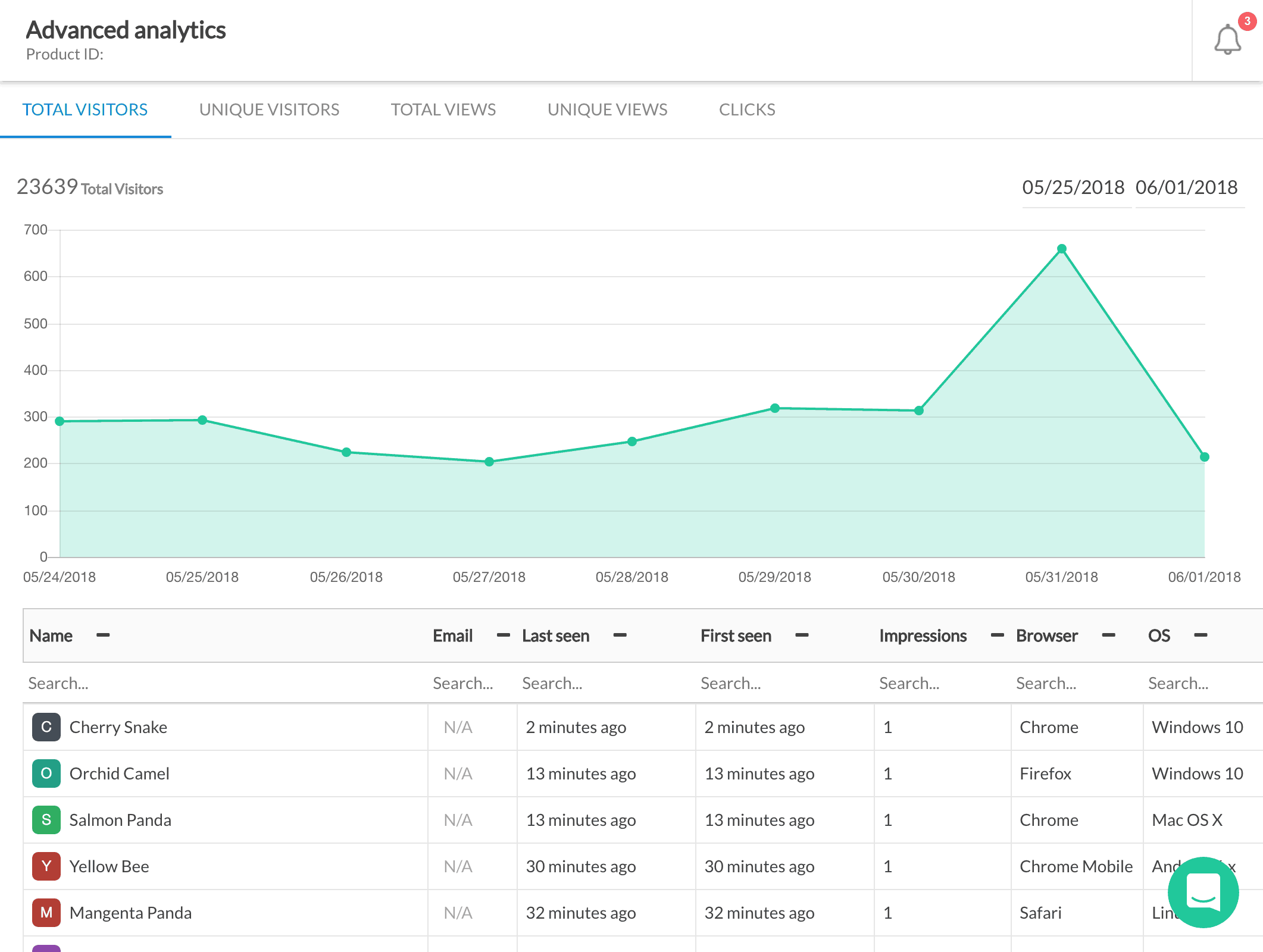 Beamer is also incredibly easy to install and use. It doesn't require extensive tech skills. Anyone can create updates quickly and set them live or schedule them to be posted at certain times so we don't have to dedicate a ton of time to creating and sending update emails anymore. There is a really easy WordPress plugin to install and manage Beamer that or a simple copy and paste script. It takes less than a few minutes to have up and running.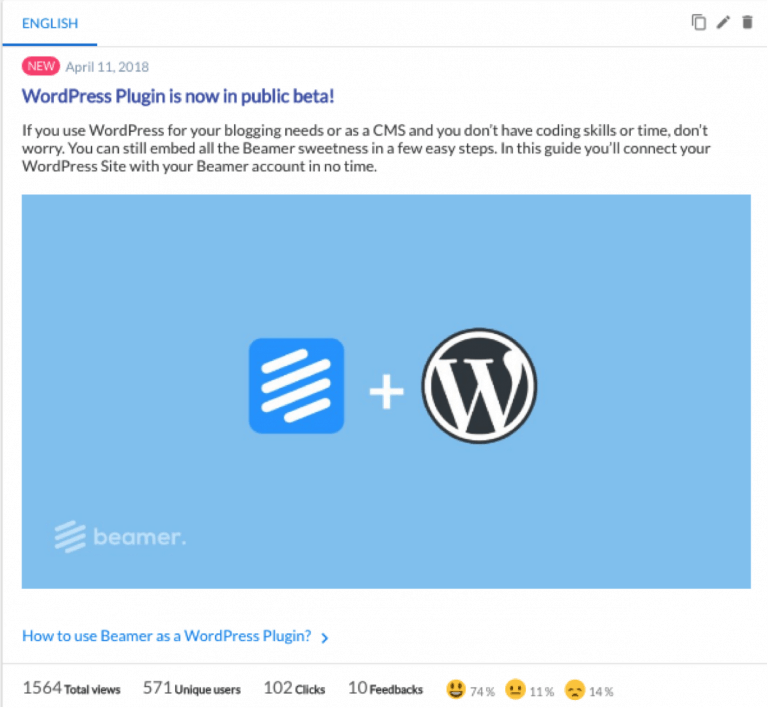 In summary, if you are managing an e-Commerce, SaaS, blog or website of any kind and want an easy way to keep your users in the know about your special offers, latest features, and updates, I highly recommend you give Beamer a try. You can sign up here for free and they have tons of features packed into their Startup and Pro plans, starting at just $49 a month.
You can even get a 20% discount on your first three months. Just click this link and enter the code "beamer20x3" in Billing.